I am only writing this review because I have read the book, felt heart broken with the book and also felt a big relief after reaching the end of the book. I have finally seen the movie version last night. As much as I would like to commend Colin Firth for such an astounding portrayal of a POW/war veteran Eric Lomax, who suffered a long recurring post-traumatic stress syndrome after World War II, I must say that the book is better which has always been the case for book-adapted movies (I think with the exception of Game of Thrones, haha, bias)
Although the book's story line was only based on Eric Lomax's personal account of what transpired from Pre-WWII to Post WWII until his discovery of the still-alive Japanese translator and visiting Kanchanaburi and his trip to Japan (which was never shown in the movie), the movie story line also involves Patti (Lomax's wife) and Nagase's (Japanese translator) account of their experiences involving Lomax. But I guess in order for the movie to sustain the different characters in the sttry, it was necessary for them to present the parts of Patti and Nagase so I suggest that you read the book as well. The book depicts a more detailed recount of Lomax's of the time they were transported from Singapore to Bangkok and the beginning of the construction of the Siam-Burma Railway and to the discovery of the transistor and Lomax's railway map was such a gripping moment. It was harrowing and was morbidly described by Lomax in the book compared to what was just shown in the movie.
"War leaves a mark"
Other parts that were not shown in the movie is when Lomax and his other troop were returned to Singapore to recuperate while imprisoned in Outram. The time when Lomax was coming back and forth from Outram to Changi Hospital until the surrender of the Japanese troops ending the World War II.
I was actually hoping that the movie has also included that part of the book when Patti and Lomax were invited by Nagase and his wife to Japan. The last scene in the movie where Eric handed over a paper for Nagase to read actually happened in Japan.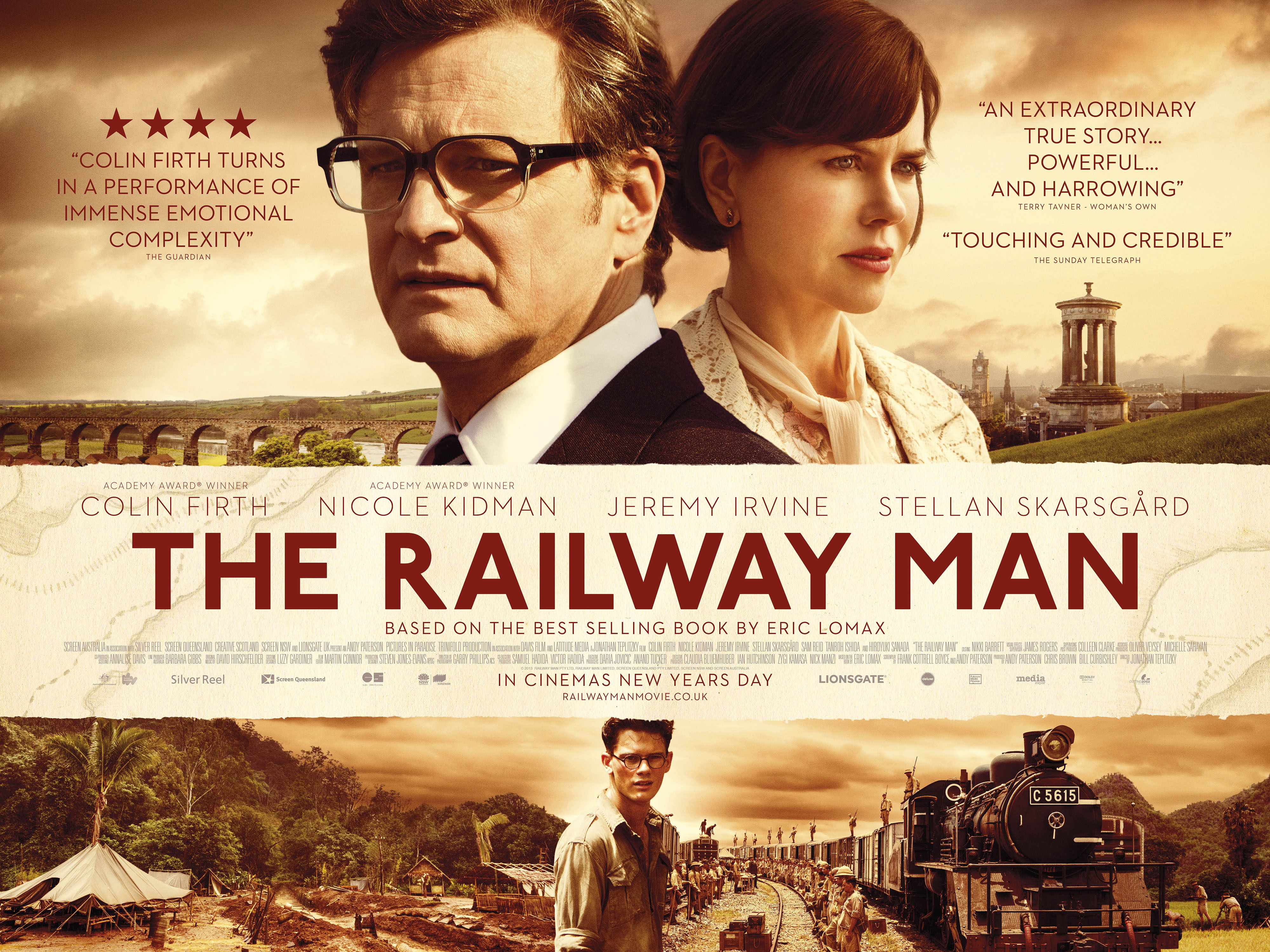 Overall the fluidity of the movie was still great even for those who did not read the book but I just have to note that the part where Lomax and Nagase's encounter in the war museum actually did not happen as shown but it was just Lomax imagining it when he plans to take his revenge against Nagase which never really happened. Because in the end, Lomax realized that sometime the hating has to stop.
Watch the trailer here:
--------
jigomeister
03.22.2014
I do not claim ownership to the video and pictures and they were taken from websites and youtube.